Temple University's Center for Computational Mathematics and Modeling channels cross-disciplinary research in applied and computational mathematics, fosters the involvement of mathematics in science and engineering, and provides high-tech resources and laboratory components for mathematics research and education.
Core Faculty
Traffic flow modeling and simulation
High-order methods for PDE
Computational fluid dynamics

Bio-films
Fluid dynamics
Medical applications

Computational neuroscience
High-performance computing
Computer geometry

Numerical linear algebra
Numerical analysis
Parallel computing
Mission
Expand cross-disciplinary research and education activities
Foster involvement of mathematics in applications in science and engineering
Provide opportunities for mathematics students and early career researchers to engage in cross-disciplinary activities and applications, including laboratory work
Serve as a bridge between mathematical analysis, computing, lab science, and engineering practice
Be a resource for visualization and creation of geometry and data
Activities
Seminar series (TBA): Talks by cross-disciplinary researchers who use mathematical modeling and computation to address problems in science and engineering.
C2M2 Laboratory (1050 Wachman Hall): high-tech hardware to enable students and researchers to link mathematical research with experimentation and collection/visualization.
Student research support: The center provides support for undergraduate student research projects related to the technology provided by the center.
Support modeling and lab components in education (graduate and undergraduate):
Applied math clinic (contact: Isaac Klapper): Mathematics faculty, postdocs, and students provide assistance with mathematical techniques that arise in non-mathematical research projects.
Location
Director office: 518 Wachman Hall
C2M2 lab: 1050 Wachman Hall
C2M2 Laboratory
The C
2
M
2
Lab provides high-tech practical resources for mathematics research and education, including: robotics platforms, 3d printing, and virtual reality.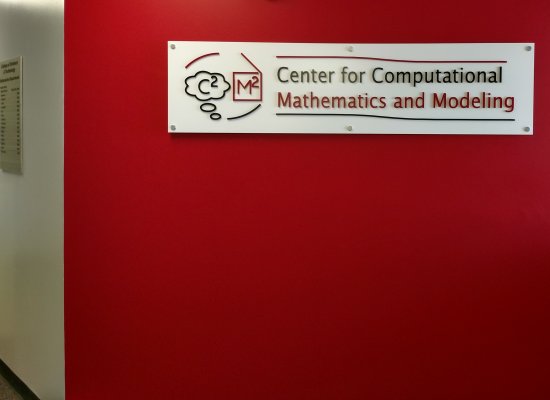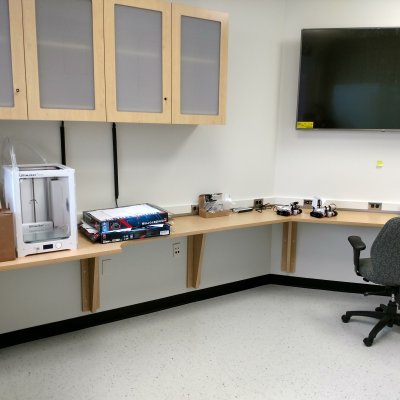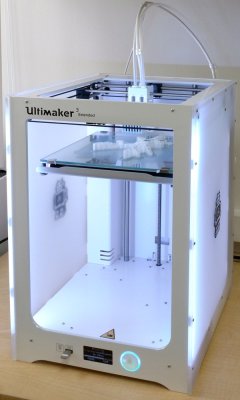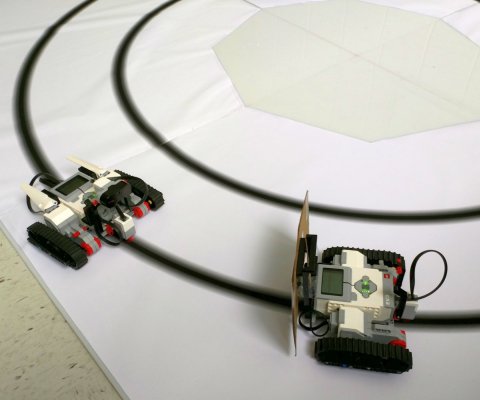 Students Conducting Research in Center
HeeWon (Bella) Yang (undergraduate): Spring 2018 and Summer 2018
Chau Nguyen (undergraduate): Summer 2018
Stephan Grein (graduate): Summer 2018
Brian Davis (undergraduate): Summer 2018 and Fall 2018
Jacob Wells (undergraduate): Summer 2018 and Fall 2018
Events
Wednesday, May 30, 2018, 12pm-3pm: Center Open House, 10th Floor Wachman Hall:
Visitors can walk into a neuroscience computation via virtual reality, observe robots executing car-following dynamics, and see how intricate 3D geometric objects are printed. Faculty and students active in the center are available to answer questions and exchange ideas.

Media